Generator Outlet and Transfer Switch Installation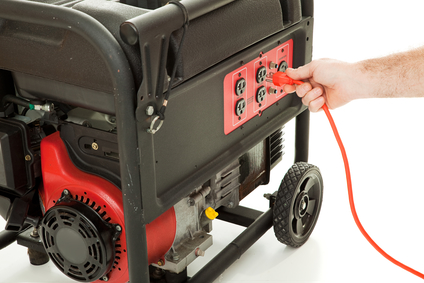 One of the most important things you can take care of is getting the professional Longmont generator work that you need taken care of. The last thing you need is to be in a situation where you need your backup generator yet it is not working properly. You rely on this system in order to keep things running when your main source for power is out. So what will you do if that Plan B system fails you as well?
It is always essential that you take care of the service work your main electrical system may need, including electrical panel repairs and more. However, if your power is taken out by a weather related event, or some other situation beyond your control, you need to have backup power. If you have neglected to get the generator outlet installation and transfer switch installation work complete that you need for this system then it will not be able to perform when the time comes that you need it most. Call on Titus Electrical Service to take care of this essential work for you.
Generator Experts
The important thing to remember is that your generator is the key to continuing your life, business as usual, when you experience a power outage. This enables you to still be able to get ready for work or school, to keep the contents of your refrigerator and freezer cold enough to not spoil and even enjoy some or all of the niceties you are used to, like having light to read by, keep your phone charged or be able to watch television.
This is also how you and your family can continue to stay safe and comfortable so that you are still warm in the winter and cool in the summer. The bottom line is that you and your loved ones rely on this device in order to stay safe, healthy and even comfortable in times when your power is not available. The key to success is making sure that your generator is fully functional so that, when the time arises, it will be ready to go.
Longmont Generator Repairs
It should come as no surprise that the Titus Electrical Services name is the one to entrust for all of this type of work. Don't take chances when it comes to your home and the quality of work that goes into every aspect of it, including your electricity and backup generator. For all of your Longmont generator outlet installation and transfer switch installation , you can count on us. Let us show you firsthand how we have earned the impeccable reputation we have.
Recent Articles
Does My Chandelier Need Re-Wiring?
If you're wondering whether your chandelier needs to be re-wired, there are a few signs you can look out for. One of the most obvious indicators is flickering or dimming lights. If you notice that your chandelier's lights are not as bright as they used to […]
Why Do My Smoke Detectors Keep Beeping In The Middle Of The Night
Smoke detectors are an essential safety feature in every home and building. They provide early warning of a fire, allowing occupants to evacuate and emergency services to be called. Many people know the loud sound smoke detectors make when they sense smoke, but they don't realize […]