Electrical Financing Options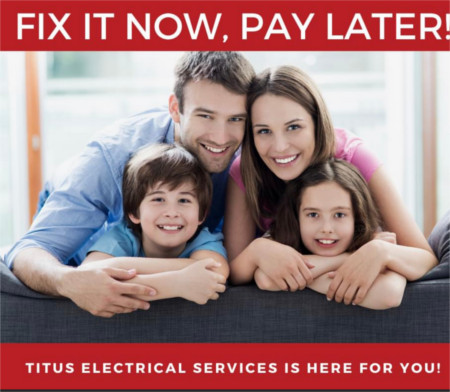 Are you ready to do an electrical project but would rather not pay for it all upfront? At Titus Electrical Services we believe you should not have to choose between affordability and your comfort. We work with wisetack to provide flexible, affordable financing options.
At Titus Electrical Services we believe in making it convenient for our customers to afford our services. This is why we offer financing options for our customers (with approved credit) to cover the cost of the services we provide.
We proudly use Greensky. Their focus is simple – to help you fund the projects needed. The loans are an easy and convenient way to pay for any project.