Broomfield Electricians for All Your Electrical Needs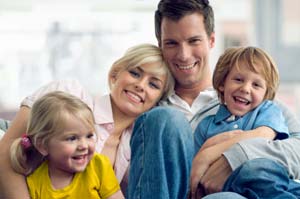 Titus Electrical Services can handle all your electrical repairs and upgrades in your home. We can make repairs, install new lighting, help you with electrical remodeling and upgrades, install generators and surge protection, or take care of the rewiring, and panel upgrades.
Our expert electricians have been serving Broomfield since 2009 with reliable services, competitive estimates, and professional workmanship that's done right the first time. Whether you need outlets or fixtures replaced, new lighting, GFCI outlets, upgrades, or hot tub wiring installed or repaired, we would love to help you out. If you call for an estimate, you'll have access to a company who is all about satisfying the customer. We are your Broomfield Electricians .
Residential Electrical Repairs
Who can you trust in Broomfield to give you great expert services and competitive quotes for your electrical repairs? Titus Electrical Services! Do you have outlets coming off or loose wiring that should be taken care of? Do you have lighting that needs to be repaired? Do you have old lights that need updating? We can fix it all for you! Titus Electrical Services offers complete electrical services to residential homeowners in Broomfield.
Reliable electricians aren't always easy to find. Especially those that don't try to take advantage of you. Our family owned and operated business will treat you right. If you haven't had an inspection done in some time, let us come out to inspect the electrical system. You'll find out everything you need to know about the current condition and whether or not you need a panel upgrade or something else. You'll get an honest answer and fully documented details.
Electrical Wiring Upgrades in Broomfield
If you plan to upgrade your home with new lighting, outlets, or anything electrical, you can rely on the services of our professionals for your new wiring installations. We can design and build a new electrical system and install it for you. We work hard to keep your project on time and finishing within the budget. Call for your competitive estimate today!
Broomfield Security Lighting Services
Increasing your security and safety with the installation of lighting can add value to your Broomfield property as well as serve your security needs. Outdoor lighting for night time vision can help keep criminal activity around your property at bay. The exterior can be well lit for security, allowing you to see key areas that are normally covered in darkness. If you're not sure what type of fixtures or technologies you might want, we can help you figure it out or design a good system for you.
There are many options in security lighting today. With low voltage lighting options that produce full illumination, you won't have to worry so much about energy bills. Replacing old lighting will certainly improve on the amount of power your security lighting is taking up because technologies have made huge jumps in the last decade.
Emergency Generators for Broomfield
Your Broomfield home or business will be without power whenever it goes down if you don't have a backup source. Your entire home or building could be powered by an emergency generator instead. Generators come in all sorts of sizes, so you can decide if you only want to power key areas or everything.
Titus Electrical Services electricians have the skill to help you find and install backup generators, surge protectors, and other upgrades. We can take care of your electrical repairs, replacements, panel upgrades, lighting installations, and everything else. Whether you need outlets or fixtures replaced, new lighting, or hot tub wiring installed or repaired, we would love to help you out.
Recent Projects in Broomfield, CO