Professional Residential Electricians in Timnath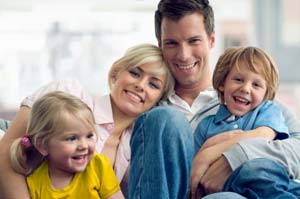 With over 50 years of industry expertise, you can rely on Titus Electrical Services for exceptional work. Homeowners in Timnath always know they can trust us as a top electrician.
Job safety and customer satisfaction are our two primary properties. Our dedication to safety and commitment to our customers is how we've been able to build and uphold the reputation we have.
Building a house, restoring a home, or just updating with an electrical safety check are all good reasons to call in a professional electrician. If you reside in the Timnath area, we're the company you need working on your side on your electrical project.
Electrical Safety Inspections Make Your Timnath Home a Safe Haven
"There's no place like home," "Home Sweet Home" — there are plenty of common phrases we associate with being a homeowner. However, that dream home can quickly transition into a nightmare if you're not diligent about your electrical work.
Savvy Timnath homeowners realize the value and respect the importance of electrical safety inspections. Some of the most common reasons to schedule an inspection are:
Home is more than 40 years old
Adding a new major appliance
Remodeling or renovating the home
Before buying a house
For peace of mind
The truth is that you can schedule an electrical safety inspection whenever you'd like if, for no other reason, you want to know what's going on in your walls. An informed homeowner can make better choices and feel secure about the safety of the home.
Timnath's #1 Electrical Specialist Offering a Variety of Essential Services
There's a lot more to electrical work than just running new wires. Any self-respecting electrical professional offers a variety of essential services to help take care of homes and businesses in the local community. Over the years, we may have added on to our catalog of services, but we've always strived to offer what our customers need. Call us for work like:
Whole House Fan Installation
Electrical Panel Installation & Repairs
Smoke Dectector Repair & Installation
Hot Tub Electrical Installation
EV Car Charger Installation
Aluminum Wire Repair
GFCI Outlet Installation
Electrical Safety Inspections
Lighting
There's no shortage of electrical services that are needed that require the expertise of a licensed professional. The sooner you choose one to work with, the better off you'll be.
Sometimes, the electrical work you need is planned ahead of time for a scheduled service. Other times, your electrical work is an emergency. In both scenarios, you need to know who to call for exceptional service. Call Titus Electrical Services and have immediate access to a dedicated electrician in the Timnath location.