Titus Electrical Services: Greeley's Top-Rated Local Electrician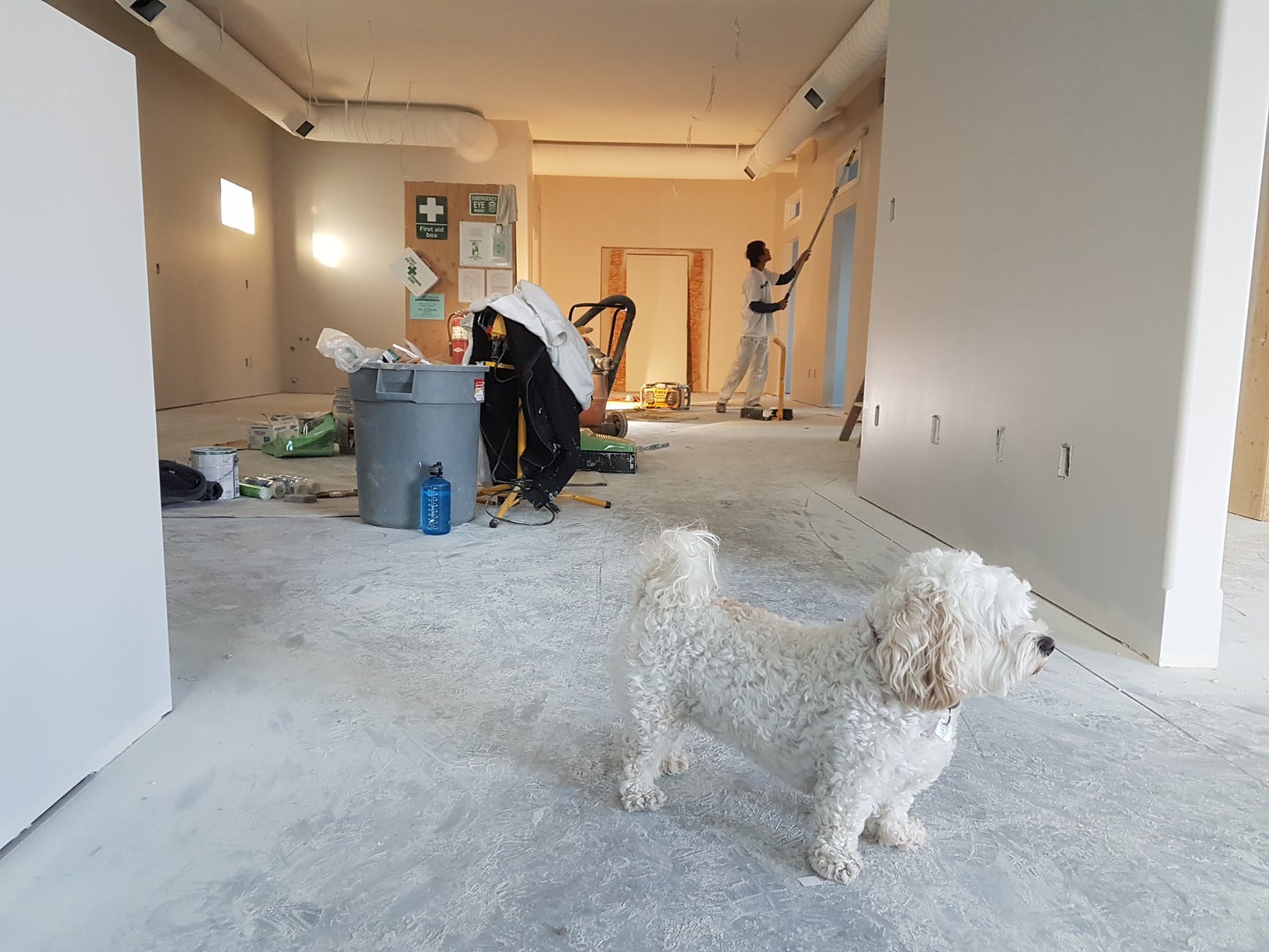 When you need to have electrical work, look to none other than Greeley's top-rated professionals at Titus Electrical Services. Our experienced local electricians will be onsite quickly to find and repair the cause of any electrical issues you may be experiencing. Call our Greeley team today to get a free estimate for any of the services that we offer:
Whole House Fan Installation
Electrical Panel Installation & Repairs
Smoke Dectector Repair & Installation
Hot Tub Electrical Installation
EV Car Charger Installation
Aluminum Wire Repair
GFCI Outlet Installation
Electrical Safety Inspections
Lighting
Electrical Wiring Services to Keep Your Greeley Home Safe
Wiring issues can leave you with an electrical setup that's not only inefficient but also unsafe, as it could unexpectedly lead to an electrical fire. Before you find your Greeley home suffering from these issues, schedule electrical wiring work with us. Some signs that you need wiring work handled include the following:
You smell smoke in your home
There are soot marks around switches and outlets
Your breaker box flips often
Some switches and outlets don't work
Lighting fixtures flicker
Look to Our Greeley Team for a Panel Upgrade
Over time, as your family grows and you accrue more electric devices, you'll begin to put more and more strain on your electrical panel. This strain can lead to an increase in electrical costs, a decrease in dependability, and a greater likelihood of electrical issues developing. Fortunately, you can avoid these issues by investing in a panel upgrade from our Greeley team.
We Offer A Full Line Of Services
As the leading company for local electrical work in Greeley, Titus Electrical Services is proud to offer a full line of professional services for any kind of electrical need you have in your home. Our team of electricians are committed to offering you the best service and results for all kinds of electrical services, such as:
safety inspections
surge protection
lighting installations and repairs
generator repairs
smoke alarms
and more!
We are a family-owned and operated residential electrical company who believes in thorough, hard work and polite, professional service. Our goal is to form relationships with our customers so they always know who they can come to with their electrical service needs. Contact us today for a free quote on your next electrical project and let us show you that we're the name you can trust.
Electrical Panel Installations And Repairs For Your Greeley Home
In order to use electricity in your Greeley home, you need a properly installed and functioning electrical panel. This is a vital part of your home's electrical system because it divides the power fed to your home to all of your outlets, appliances, and more. You and your family deserve an electrician that knows how to install an electrical panel the right way so that it can be used safely and efficiently. Titus Electrical Services is the electrician you can trust with this very important component of your home's power system. With over 50 years of combined experience in the electrical field, we are confident that we can handle any electrical panel installation you need to make sure that your home has the safe power source it needs to serve you.
Need electrical panel repairs? You can call us for that, too. If you think a professional needs to take a look at your electrical panel, don't wait! Electrical panels are the reason your lights are on and your heater is going, and if they aren't taken care of when service is needed, things could go south quickly. You need a reliable local electrician in Greeley with skills and experience to use the utmost care when repairing your electrical panel, and that electrician is Titus Electrical Services. We want to make sure your electrical panel is in the best working condition possible so you can enjoy your home in its entirety. Get in touch with one of our technicians today if your electrical panel needs any repairs or maintenance and let us show you why we have the reputation we do.
Trustworthy Lighting Services In Greeley
If your home didn't have lights, it would seem like a pretty desolate place. Everyone knows that lighting is a huge part of giving your home the lively aesthetics and proper functionality to live and work in. That's why it's important to make sure all of your lighting fixtures are installed and taken care of the right way. Our team of electricians at Titus Electrical Services are armed with years of skills and experience, making us the name to call on when your home needs lighting installation or services. Whether you're installing new lights or replacing old ones, we are the electricians you can count on the help with the highest level of professionalism in the Greeley area. When you hire us to help with your home's lighting fixtures, you can be confident that you're making the right choice when it comes to the best results and customer service.
Greeley Colorado Electricians for All Your Electrical Service Needs
Titus Electrical Services is a family owned and operated contractor serving residential customers in Greeley Colorado and surrounding communities. Homeowners trust our Greeley Colorado electricians for electrical repairs, remodels, and upgrades. No matter what, we are committed to ensuring homes are safe, functional, and efficient.
Customers have depended on our team since 2009. Professional and reliable, our electricians are experienced with all types of services. You can depend on our Greeley Colorado electrician for new lighting or outlets, panel upgrades, or everything from ceiling fans to hot tubs installed and fixed. If you don't yet have GFCI outlets, we can install them to prevent electrical shock. Every time, you can expect quality workmanship, a job done right, and a competitive, accurate estimate. We are the Greeley Colorado electricians you can trust for all your home electrical needs.
Residential Electrical Repairs
Fixing an electrical component or device isn't always a complex job, but it does require expertise. Whether you have a damaged outlet, flickering light, or loose wire, an electrical technician should address the issue. We can fix it fast and without stress. Our team always arrives quick with the tools, parts, and equipment needed to complete the job safely.
Titus Electrical Services is committed to reliability and respect. Home inspections are important and we'll check your entire electrical system to troubleshoot problems and determine if there are any hidden issues that could cause trouble in the future. We'll provide an exact picture of the condition of your electrical system. In addition to making all necessary repairs and upgrades, we can determine whether you'll benefit from improved surge protection or smart home automation upgrades.
Electrical Wiring Upgrades
Your wiring system handles all the electricity in your home. If your electrical wiring has deteriorated, it can reduce the amount of power to your appliances and even create a fire hazard. We can repair and replace sections of wiring but also revamp your entire electrical system. For larger projects, we can update wiring and service panels to provide complete electrical upgrades that protect your home and meet the latest regulations. We ensure on-time, on-budget projects that boost functionality, safety, and even home value.
Security Lighting Services
Outdoor lighting improves security and safety. Titus Electrical Services provides security lighting installation using low-voltage systems that result in a minimal impact on your energy bills. We replace old lighting and install the latest products to improve illumination and deter criminals. Eliminating dark areas removes possible hiding places and also makes it safer when you're coming home at night. Plus, we can help choose the technologies, fixtures, and features (motion sensing, timers, etc.) most suited for your home.
Contact Titus Electrical Services for Your Next Electrical Service Need
Whether you need a backup generator outlet, new electrical wiring, lighting repairs, or help installing a ceiling fan or EV charger, Titus Electrical Services can help. Our Greeley Colorado electricians are dedicated to professionalism and safety. They are trusted for electrical repairs, installations, and upgrades throughout the area. Call 303-915-5771 today to schedule service or receive an estimate.
Recent Projects In Greeley