Professional Milliken Electrical Services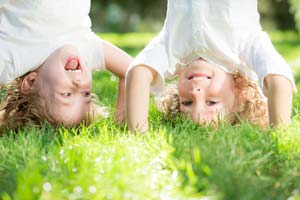 With over 50 years of combined experience, our qualified experts at Titus Electrical Services are fully equipped to handle all of your Milliken electrical service needs. Our electricians know how important it is that your home or business have a safe and reliable electrical system, so we work hard to ensure that every job we take on is expertly completed for your safety and peace of mind. Whether you need residential electrical services, our Milliken electricians offer a full range of electrical services to meet all of your needs. From lighting and surge protection installation to major wiring installations and panel upgrades, our friendly and knowledgeable team can cover it all. We can even help you install your hot tub! So if you are in need of professional help from a Milliken electrician, contact Titus Electrical Services today to get started!
Milliken Electrical Safety Inspection
Whether you are planning to buy a home or you suspect that your home may have faulty wiring, there are many reasons why you may need an electrical safety inspection. Having a qualified Milliken electrician perform an electrical safety inspection is a great way to identify any problems with your electric system so that you can take the next step in planning for repairs. If it turns out that your system is already in great shape, an electrical safety inspection can instead offer you peace of mind. At Titus Electrical Services, we offer both residential electrical inspections. If an electrical safety inspection reveals that your home or business needs a panel upgrade or electrical rewiring, our team of qualified experts has you covered. All of our Milliken electricians are licensed and trained to uphold our high standards of service, so you can always expect a thorough and high-quality performance from us, no matter which services you need. If you suspect that your home or business could benefit from an electrical inspection, or if you are planning to buy, rent, or sell any Milliken property, contact us today to schedule a complete electrical safety inspection.
Milliken Residential Electrical Services
Titus Electrical Services knows that your home's safety is your top priority. From locking your doors and windows to making sure your front yard is well lit, most homeowners take many steps to ensure that their homes are secure from unexpected dangers. However, sometimes electrical problems can develop in your home, presenting hidden hazards to your household's safety. From old aluminum wiring to damaged outlets to overloaded electrical panels, your Milliken home could have a hazardous electrical situation that could eventually shock someone or cause a fire. Whatever potential electrical hazards your home has, our team of qualified electricians can identify and repair the problem, restoring your household to safety. We also offer Milliken home generator installation, to ensure that your household always has backup power in case of a power grid outage. Whether you have someone medically vulnerable in your home who needs uninterrupted access to power or you simple want to avoid the hassle and inconvenience that comes with a power outage, home generators can be a great option for your peace of mind. Contact our knowledgeable team today for more information about Milliken home generators and all of our other residential electrical services.
Titus Electrical Services proudly serves the Milliken, CO area with a full range of professional electrical services, so contact us today for all your residential electrical service needs!