Wellington Electricians for All Your Electrical Needs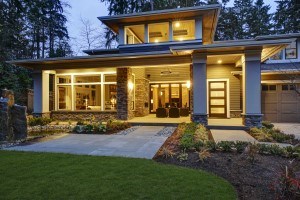 Titus Electrical Services is a name you may already know, and if not, you should. When residents of Wellington need service from certified electricians, they turn to us. We're reliable, capable, and ready to provide you with high-quality service.
You can count on us for the best repairs and other services. Job safety and client satisfaction are our two primary concerns. We focus on doing what works best for our customers while keeping them and our technicians safe.
We're a family-owned and operated business, and we treat our customers like an extension of that family. Call us now to schedule your service appointment if you need service in Wellington.
Wellington's Top Choice For Electrical Repairs
It sounds scary to the average homeowner if they find out they need electrical repairs. As long as you respond quickly by hiring a professional to address your service needs ASAP, it doesn't have to be scary at all. If you know or even suspect that you need electrical repairs for your Wellington home, get in touch with us immediately.
Some common examples of red flags for electrical repairs we take care of include:
Burning odor
Repeatedly blown fuses or tripped breakers
Flickering lights
Buzzing or humming lights
Outlets or switches that are hot to the touch
If the way your electrical components change in any way, it's best to seek professional help. Waiting can make things worse and put your family members at risk of shock or electrocution.
It's also never a good idea to tinker with electrical wiring yourself; online videos aren't sufficient when you need professional training to tackle electrical work. Don't take chances with your safety or that of your home.
Wellington Homeowners Appreciate Our Electrical Wiring Upgrades
When you need any type of electrical wiring service, the work has to be the best, and that's what we deliver at Titus Electrical Services. This includes work for our upgrades.
Electrical wiring or panel upgrades are essential for several reasons, such as:
Safer home environment
The power needed for newer appliances
Keep up with household electrical demands
Prepare for home remodeling
Greater convenience
For outstanding service from Wellington area electricians, give our team of experts a call.