Professional Residential Electricians in Gunbarrel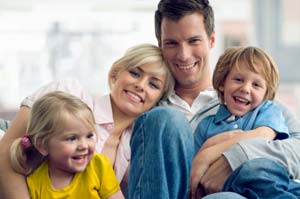 Titus Electrical Services is a full service electrical contractor in Gunbarrel. Our expert electricians have over fifty years of experience in the industry. We are fully licensed and inured. In every project we undertake, our main goal is to provide local property owners with the safest, most reliable, most functional, and most efficient energy systems.
Call us today if you need to hire a professional electrician in Gunbarrel. We are proud of the relationships that we have formed in the community. We would be excited to be your go to electrical service provider. Our knowledgeable and courteous staff can answer any questions that you may have and set up you appointment today.
Wiring Repairs and Aluminum Wiring Replacement in Gunbarrel
At Titus Electrical Services, our Gunbarrel electricians have the skills necessary to handle the most extensive electrical projects. We are highly adept at wiring, rewiring, and wiring repair services. One major issue that is present in many Gunbarrel properties is aluminum wiring. Because of the unique nature of this material, it is highly susceptible to degradation, which in turn can cause substantial functionality and safety failures.
Our professional wiring electricians can assess your entire electrical system to determine if any problems are present. If aluminum wiring oxidation is presenting an unsafe condition in your Gunbarrel property, our experts can completely replace it with safe and efficient copper wiring. Whenever you have any wiring issues, our electricians are here to help.
Gunbarrel Electrical Safety Inspections
The fact of the matter is that electricity is a highly powerful force that must be treated with respect. If you are a Gunbarrel property owner, you have an obligation to ensure that your electrical system is as safe as possible. At Titus Electrical Services, our electricians provide electrical safety inspections to help you properly maintain you system. During these electrical safety inspections, we will repair any problems that are present. Afterward, you can feel confident that your electrical system is properly repaired and maintained.
Surge Protection Services in Gunbarrel
Many important and expensive electrical appliances are connected to your Gunbarrel electrical system. There is nothing worse than having to replace the major electrical appliances in your home or business because of an electrical surge. In order to protect your substantial investments, it is imperative that you hire a professionally licensed electrician to conduct surge protection services at your property.
At Titus Electrical Services, our electrical experts have the ability to assess the layout of your property and your important electrical appliances to assess the level of threat that surge damage presents. We can then provide you with the advice you need as to how to maximize your surge protection. After our surge protection services, you can operate you electrical appliances knowing that they are properly protected.