Erie Electricians Offering Electrical Repairs and Installation Services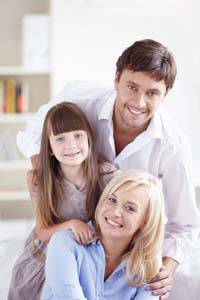 At Titus Electrical Services, our Erie electricians have developed an exceptional reputation as a direct result of our hard work, attention to detail, and high quality electrical services. We are a family owned and operated company that can provide a wide range of residential electrical services. Our team seeks to form lasting relationships with our customers so that they can always know who to trust with their electrical needs.
When Erie residents trust us with their electrical needs, they can rest assured knowing that we will work our hardest to provide the highest quality services possible. At Titus Electrical Services, we are uniquely attuned to the importance that electricity has in your everyday life. As such, we are honored by the fact that Erie residents have trusted us for so long. We honor that trust by treating every project as if we are conducting it on our own home or business.
Call Titus Electrical Services today for all of your electricity related needs. We can help you with any project form a simply appliance installation to a complete new construction project. Our staff is always happy to help customers in any way that we can. We would be excited to answer any of your electricity related questions, and we can schedule your appointment today.
Erie Electrical Repairs
With over fifty years of experience in the electrical industry, our Erie electricians have seen just about everything that can go wrong with electrical systems. We are highly skilled at repairing wiring issues, panel degradation, surge protectors , and more. If any portion of your electrical system is under-performing, our electricians have the ability to troubleshoot it in order to apply the exact repairs that will restore optimal performance.
Erie Lighting Installations
Whenever you conduct a remodeling project, you should consider hiring a professional electrician to install high quality lighting systems in your Erie property. Electric lighting has the largest impact on the overall look and usefulness of your living and work spaces. At Titus Electrical Services, our Erie electricians have the ability to design and install the most aesthetically pleasing lighting systems in your home that will increase the number of ways in which you can use your property. We are highly skilled at installing recessed lighting , and we can provide you with energy efficient lighting solutions.
Erie Electrical Safety Inspections
At Titus Electrical Services, our Erie electricians believe that every local resident should take steps to ensure that their electrical systems are as safe as possible. We proudly provide extremely thorough electrical safety inspections to residential properties. During these inspections, we will troubleshoot your electrical system as a whole in order to determine if there are any problems. At this time, we can repair minor issues to ensure that your electrical system operates in the most efficient and safest fashion possible. After our electrical safety inspection services, you can feel confident that your electrical system is properly maintained.
Recent Projects in Erie, CO