83 reviews
ggggi
ggggg
other
ggggg
"Marc was extremely thorough in arriving at the best solution f..."
"Professional service at competitive prices"
"The work was done professionally and hey made certain I was ha..."
Your #1 Longmont Electrician
Trusted, Fast, Dependable & On-Time
At Titus Electrical Services , our Longmont electricians can provide for all of your commercial and residential electrical needs. We are a family owned and operated professionally licensed and fully insured electrical contractor. Our Longmont electricians have over fifty years of combined experience in the industry. As such, we have the knowledge, skills, and expertise to meet all of your electrical needs.
Call Titus Electrical Services today if you need to hire a professional electrician in Longmont. Our courteous, polite, and knowledgeable staff will be happy to assist you and explain the many benefits of our expertly performed services in greater detail. Our team can schedule your appointment today.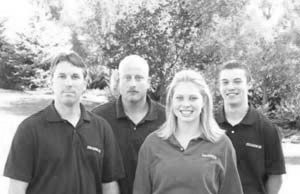 OUR EMPLOYEES ARE:
Drug Tested
Background Checked
Satisfaction Guaranteed
THE TITUS GUARANTEE
WE VALUE YOUR TIME GUARANTEE.
Our experienced customer service representatives will schedule an appointment that is convenient for you. We will notify you before our service expert arrives at the appointed time so you don't have to waste your valuable time waiting or worrying.
WE VALUE YOUR HOME GUARANTEE.
Our Service Experts use floor protecting shoe covers and tarps to protect your home. We make sure they leave your home in the same condition it was in before they arrived. If we don't get it to your satisfaction, we will come back to clean the area to your satisfaction.
1 YEAR REPLACEMENT GUARANTEE.
We warrant and guarantee to the original purchaser, that any Titus Electrical Services repair shall be free from defect in materials and workmanship under normal use and conditions for a period of one year after installation.
WE VALUE YOUR SATISFACTION GUARANTEE.
We agree to accept responsibility for your complete satisfaction with the materials we use and the workmanship we provide. During the first year, if you are dissatisfied with our service or our people for any reason, we will do whatever it takes to make it right and correct the problem to your satisfaction.
WORKMANSHIP GUARANTEE.
Our Service Experts are the best in skill, attitude and workmanship. We provide ongoing training keeping them up to date with new market developments. That means you get the most knowledgeable Service Expert in the business. They will care for your home and complete the job in a timely manner with precision. They will clean up when they are finished and will take personal responsibility for your satisfaction. They will not smoke or swear in or near your home and are drug free. If they have not performed in accordance with these high standards, we will do whatever it takes to make it right to your satisfaction.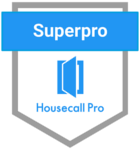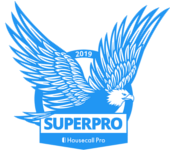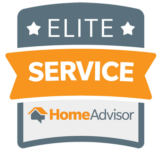 ELECTRICAL REPAIRS
Whenever you are experiencing problems with your Longmont electrical system, you should call our Longmont electricians. We have the ability to repair any and all electrical problems. We are adept at installing outlets, tackling wiring issues, repairing panel box problems, dealing with faulty circuits, installing lighting systems, and more [...]
LIGHTING INSTALLATIONS
Whether you are taking on new construction or diving into a remodeling project, our Longmont electricians can enhance your living areas and work spaces with high quality lighting installation services. We are skilled at installing recessed lighting and excel at lighting retrofitting projects [...]
LONGMONT PANEL UPGRADES
If you have been experiencing problems with your electrical system, it may be because your electrical panel is not capable of handling the energy needs of your Longmont home or business. As technology has advanced, our residential electrical systems have lagged behind in accommodating the higher energy needs of our new appliances [...]
LONGMONT ELECTRICAL SAFETY INSPECTIONS
At Titus Electrical Services, our Longmont electricians believe that the most important aspect of your electrical system is safety. You and your family rely on your electrical system for your most important everyday tasks. Your business can only be as productive as your electrical system is efficient [...]
OUR RECENT ARTICLES
Why You Should Consider a Whole-House Fan for Your Home
Whole-house fans have been used in some form since the 1960s, and they constitute an excellent cooling system option for households in moderate climates. A whole-house fan installation by your Longmont electrician would provide ... Read More
Electrical Upgrade Projects to Get Done Around Your Home This Summer
As spring quickly starts turning to summer in the coming weeks, we are quickly reaching the prime time of the home improvement season, and if you haven't started making upgrades to your home yet, it ... Read More
If you are looking for a Longmont electrician, then please call us at 303-915-5771 or complete our online request form.