Your Trusted Thornton Electricians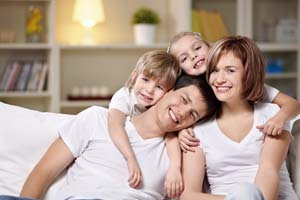 Electricity is an imperative part of modern life. There are almost no activities that we take part in on a regular basis that don't require electricity in one way or another, and making sure that your home's electrical system is in great shape is a major priority to you. You need to know that every part of your electrical system is functional and reliable, and you need to know that it's as safe as possible.
At Titus Electrical Services , our Thornton electricians are dedicated to providing you with the highest quality electrical services possible. All of our professionals are licensed, trained, and experienced, so no matter what kind of work you need from us, we'll be able to guarantee that it's done well. We understand the importance of having an electrical system that is safe, reliable, and efficient, so we'll do whatever it takes to make sure that yours is in the best condition possible at all times.
Give us a call today to ask any questions you have about the services we provide or your electrical system, or to schedule your appointment, and we'll be looking forward to assisting you.
Electrical Safety Inspection in Thornton
You and your family use your electrical system every day for a number of different purposes, and you need to know that it's always totally safe. Electrical system can pose a significant threat to your home and safety?they're a leading cause of electrical fires in the US, and they could shock or electrocute members of your household.
Whether you need an electrical panel upgrade, your wiring isn't up-to-date, or any other part of your Thornton home's electrical system is unsafe for use, our professionals can help. We recommend that you have electrical safety inspections performed on a regular basis so that you always know there are no significant safety problems with the system.
You should also have an electrical safety inspection performed and time a home is being sold, bought, or prepared to for rent.
Thornton Wiring Repairs and Aluminum Wiring Replacements
The wiring of your electrical system is its most important component. When there are problems of any size with your electrical wiring, you'll see their ramifications throughout your Thornton home. Our professionals have the knowledge and expertise to find, diagnose, and repair and problems you encounter with our electrical wiring, and we can let you know if any part of your wiring needs to be replaced,
If you have aluminum wiring in your home, it's very likely that either all or part of it will need to replaced. While aluminum wiring was prominently used throughout the 1960s and 70s, it is not very efficient, and it can be very dangerous. Our professionals can inspect your wiring and let you know what needs to be done to keep your electrical system safe, efficient, and reliable.
Recent Projects In Thornton
Thornton Electrical Repairs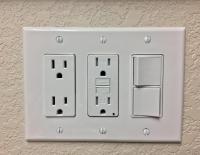 Whenever you have any electrical issues within your Thornton home, it is absolutely imperative that you hire a professionally licensed electrician to conduct the repairs. At Titus Electrical Services, our Thornton electricians have the ability to repair all aspects of your residential electrical system from wiring and panels to lighting and appliances. Our repair services ensure that your electrical system operates in the best and safest fashion.
Thornton Panel Upgrades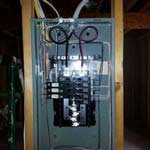 There are many signs that can indicate that you need to need to upgrade your Thornton electrical panel. If you have an older home, your electrical panel may not be suited to the increased amount of energy our homes now use. As such, you may experience flickering lights, blown fuses, tripped breakers, or other inconveniences.