Longmont Home Generator Installations and Expert Services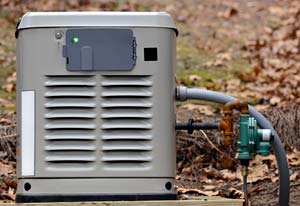 At Titus Electrical Services , our Longmont electricians are always striving to ensure that local residents and businesses always have the most reliable, efficient, customized, and safe electrical systems possible. Unfortunately, in times of inclement weather, even the most properly maintained electrical systems can suffer from outages. Fortunately for Longmont residents, our team can provide you with reliable electricity at all times through our home generator services.
With over 50 years of combined experience in the electrical industry, our Longmont electricians have the knowledge needed to ensure that your home generator installation is customized to fulfill all of your unique needs. We install and repair home generators as well as transfer switches to ensure maximum performance and convenience. Our electricians guarantee that you will be completely satisfied with our home generator services.
Call Titus Electrical Services today for all your home generator needs in Longmont. Our courteous and polite staff is here to assist you in anyway that we can. We would be happy to answer any questions that you may have about your Longmont electrical system or our expertly performed home generator services. Our staff can schedule your appointment today.
Transfer Switches
Transfer switches are what make it possible to switch between generator power and power from your utility lines. Transfer switches play a major role in how your backup generator system works, and here at Titus Electrical Services, we have several different options depending on whether you want your switch to operate manually or automatically.
Home Backup Transfer Switches - Home backup transfer switches are usually designed to switch power from your utility to your generator automatically when your system detects an outage. Additionally, these switches will switch back over to utility power automatically as well as soon as power is restored.
Portable Generator Transfer Switches - Portable generator transfer switches safely deliver the full power of your portable generator to your home's electrical system. This means you'll never have to run an extension cord from your generator to your individual appliances again.
Interlock Kits
Interlock kits are devices designed to allow the safe powering of a home by a portable or backup generator during a power outage. Using an interlock kit is generally a less-expensive alternative to having a dedicated transfer switch installed and might be a better option for some homeowners. In essence, an interlock kit creates a mechanical interference between your main breaker and your generator's feedback breaker that prevents both of them from being turned on at the same time.
Generator Outlet Installation
Essentially, a generator outlet is an electrical outlet for your entire home. This outlet serves as the gateway for power to flow into your home's essential circuits from your connected portable generator. Here at Titus Electrical Services, our skilled electricians can help with your generator outlet installation needs to ensure your home is prepared to safely take in power from your backup generator when the power goes out.
Home Generators Provide Security At All Times
You and your Longmont family rely on your electrical system for your most important everyday tasks. Your electrical system provides you with comfort, convenience, and, most importantly, security. At Titus Electrical Services, our electricians can help ensure that you and your family are always safe and comfortable within your Longmont home.
During a storm, it is important to maintain electrical power in case of emergency. Through our home generator installation services, we can ensure that you and your family will always have reliable electricity when you need it. Our home generator services make sure that you will not have to go without power when you need it most.
Longmont Electricians Providing For All Your Home Generator Needs
At Titus Electrical Services, we provide a full line of home generator related services. We understand that every Longmont family has unique needs, and we strive to customize our home generator services to you and your family. Our electricians install both portable and home generator systems. Our experts will assess your energy needs to provide you with necessary advice as to what size generator is required. Our electricians can install and repair transfer switches that will automatically turn on your home generator if power ever goes out. No matter what your home generator needs are, our professional staff has the skill to completely satisfy you through quality services.
Recent Articles
Who Is Responsible for Electric Meter Repairs and Service?
Electricity meters are essential for measuring and billing the amount of electricity used in a home or business. However, like any other equipment, meters can sometimes require repairs or service. In this blog post, we'll discuss who is responsible for electric meter repairs and service and […]
What is Whole House Surge Protection and Why Do You Need It?
Power surges can cause serious damage to your electrical devices, including computers, televisions, appliances, and more. To prevent this damage, it's important to invest in surge protection. In this blog post, we'll discuss what whole house surge protection is and why you need it. A power surge […]