Longmont Home Generator Installations and Expert Services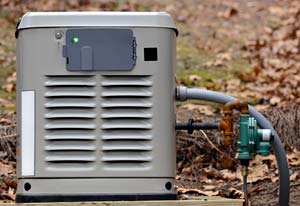 At Titus Electrical Services , our Longmont electricians are always striving to ensure that local residents and businesses always have the most reliable, efficient, customized, and safe electrical systems possible. Unfortunately, in times of inclement weather, even the most properly maintained electrical systems can suffer from outages. Fortunately for Longmont residents, our team can provide you with reliable electricity at all times through our home generator services.
With over 50 years of combined experience in the electrical industry, our Longmont electricians have the knowledge needed to ensure that your home generator installation is customized to fulfill all of your unique needs. We install and repair home generators as well as transfer switches to ensure maximum performance and convenience. Our electricians guarantee that you will be completely satisfied with our home generator services.
Call Titus Electrical Services today for all your home generator needs in Longmont. Our courteous and polite staff is here to assist you in anyway that we can. We would be happy to answer any questions that you may have about your Longmont electrical system or our expertly performed home generator services. Our staff can schedule your appointment today.
Home Generators Provide Security At All Times
You and your Longmont family rely on your electrical system for your most important everyday tasks. Your electrical system provides you with comfort, convenience, and, most importantly, security. At Titus Electrical Services, our electricians can help ensure that you and your family are always safe and comfortable within your Longmont home.
During a storm, it is important to maintain electrical power in case of emergency. Through our home generator installation services, we can ensure that you and your family will always have reliable electricity when you need it. Our home generator services make sure that you will not have to go without power when you need it most.
Longmont Electricians Providing For All Your Home Generator Needs
At Titus Electrical Services, we provide a full line of home generator related services. We understand that every Longmont family has unique needs, and we strive to customize our home generator services to you and your family. Our electricians install both portable and home generator systems. Our experts will assess your energy needs to provide you with necessary advice as to what size generator is required. Our electricians can install and repair transfer switches that will automatically turn on your home generator if power ever goes out. No matter what your home generator needs are, our professional staff has the skill to completely satisfy you through quality services.
Recent Articles
Tips to Consider when Purchasing a Home Generator in Boulder, CO
Being a homeowner will require you to be forward thinking. This means that everything in the home should be carefully considered as some can end up saving you from disaster. Boulder home generators c […]
How to Choose the Best Home Generator for Your Longmont Property
During emergencies and significant weather events, it is important to have a reliable backup electricity supply for your Longmont home. During these times of strife, having a reliable home generator […]