Residential Surge Protection Services Conducted By Expert Longmont Electricians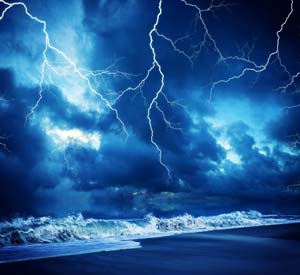 At Titus Electrical Services , our Longmont electricians are experts when it comes to protecting your property from the damage that voltage spikes can cause. We provide customized surge protection services to ensure that your major electrical appliances always operate safely and effectively. If you have not considered the issues presented by voltage spikes, you should hire our professionals to conduct surge protection services today.
Call Titus Electrical Services today if you need to address surge protection issues in your Longmont home. Our knowledgeable experts are happy to discuss the many causes of voltage spikes and the measures that we can put in place to prevent any resulting damage. Our professionally licensed electricians will be glad to answer any questions that you may have about surge protection, and we can schedule your appointment today.
What is a Surge Protector
A surge protector is an appliance that will protect your electrical appliances from voltage spikes. They operate by limiting the amount of electricity that can be transferred via your electrical system to your more sensitive electrical appliances. When voltage levels exceed recommended safe conditions, the surge protection device will either block the excessive energy or short it to ground.
Although everyone knows that surge protection is important during lighting storms, it is important to have proper surge protection measures in place at all times. Voltage spikes can occur as a result of any of the following conditions:
Lightning Strikes
Power outages
Tripped circuit breakers
Short circuits
Malfunctions caused by the power company
Electromagnetic Pulses
Inductive spikes
and more
Your residential electrical appliances are always susceptible to damage if you do not have adequate surge protection measures in place. At Titus Electrical Services, our Longmont electricians understand all of the threats that your electrical system is facing. We can ensure that you have the highest levels of surge protection possible.
Protect Your Expensive Appliances with Surge Protectors in Longmont
During our surge protection services, our Longmont electricians will assess the layout of your property and your electrical appliances to determine which measures will be best customized to protect your valuable investments. We can expertly determine the threats that your electrical system is facing and provide you with the exact surge protection measures that will ensure appliance safety. After we conduct surge protection services in your Longmont home, you can use all of your electrical appliances confidently knowing that they will not be damaged or destroyed due to an unanticipated voltage spike.
Recent Articles
Who Is Responsible for Electric Meter Repairs and Service?
Electricity meters are essential for measuring and billing the amount of electricity used in a home or business. However, like any other equipment, meters can sometimes require repairs or service. In this blog post, we'll discuss who is responsible for electric meter repairs and service and […]
What is Whole House Surge Protection and Why Do You Need It?
Power surges can cause serious damage to your electrical devices, including computers, televisions, appliances, and more. To prevent this damage, it's important to invest in surge protection. In this blog post, we'll discuss what whole house surge protection is and why you need it. A power surge […]