High Quality Residential Electrical Services In Hygiene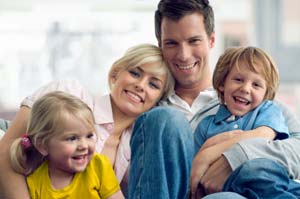 When it comes to high quality electrical services here in the Hygiene area, our team of professionals here at Titus Electrical Services have the knowledge, skill, and experience necessary to service any and all of your electrical needs, no matter how simple or complex they might be. In each and every project our team of Hygiene electricians undertake, we make customer satisfaction our first and foremost priority. We understand just how important your electrical system is to the safety and security of your home, and this is why we make it our mission to ensure that you get nothing but the best in terms of high quality electrical services for your Hygiene home. Here at Titus Electrical Services, we believe that you should never have to settle for anything less than the best when it comes to your electrical needs, and when you make the call to our team of electrical service pros, you never will.
If you are looking for a professional electrician who knows what it takes to deliver the high quality service you need every time, without fail, you need to call Titus Electrical Services today. Our team of professionals are highly experienced in the industry, and as such, we guarantee that we will be able to help you get any and all of your property's electrical issues sorted out and corrected in no time at all. If you have any questions about our full line of high quality electrical services, or if you would like to schedule an appointment for consultation with one of our skilled specialists, give us a call today. Our team of experts are always standing by and would be more than happy to help you in any way we can.
Electrical Safety Inspections In Hygiene
The electrical system in your home is an incredibly complex system, and provides you home with a great deal of the comfort and convenience that you and your family enjoy from your home on a daily basis. In fact, it is nearly impossible for most of us to think of a task that we perform in our home on a daily basis that doesn't require electricity in some form or another. Because we make such constant use of the electrical system in our homes, most of us tend to forget one important aspect about the nature of electricity, and that is how dangerous it can be. Here at Titus Electrical Services, our team of professional Hygiene electricians believe that your electrical system should be safe above all other things, and that is why we make it a point to provide local homeowners with the high quality electrical safety inspections they need to make sure it stays so. During the course of your inspection, our team of professionals will identify and repair any and all electrical issues that we come across within your system. By the time we pack up and leave, you can have peace of mind in knowing that your home's electrical system is working exactly like it should be and your home is well protected.
Wiring Replacement In Hygiene
Here at Titus Electrical Services, our team of professional electricians have the ability to install, repair, and replace any and all wiring that you might have in your property. Our team of professionals can handle any size job, no matter how extensive the rewiring work might be, including the wiring of new constructions and even aluminum wiring replacement projects for homes. In addition, if our professional electricians notice any areas of concern in your electrical system while we are performing this task, we will identify the source of the issue and make sure that it is properly repaired. If the wiring system in your home or business is past its prime and needs to be updated, the only name in professional service that you need to know is Titus Electrical Services.