Highly Skilled and Extensively Experienced Electricians in Mead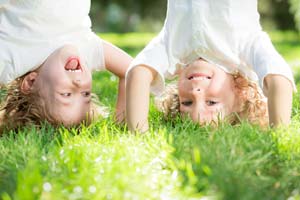 At Titus Electrical Services, our Mead electricians have over fifty years of combined experience in the electrical industry. Over this time, we have developed the expertise, skill, and knowledge necessary to provide for all you electrical needs. Our electricians provide a wide range of electrical services to residential properties. In every project we undertake, we seek to provide our customers with the most functional, reliable, efficient, and safe electrical systems.
Call Titus Electrical Services today if you need to hire a Mead electrician . Our staff is here to help you in anyway that we can. Our experts would be happy to answer any questions that you may have about your home or the many benefits of our electrical services. We can schedule your electrical appointment today.
Panel Upgrades Services in Mead
In order to have the most reliable and functional electrical system in your Mead property, it is essential that you have an electrical panel that can accommodate all of your power needs. If you home is older of if you have added substantial electrical appliances to your home, your electrical panel may need to be upgraded to ensure proper performance.
At Titus Electrical Services, our electrical experts can assess the electrical usage of your Mead property to determine if you would benefit from an panel upgrade. Whenever you add large electrical appliances to your system or construct new additions to your home, you should hire a professionally licensed electrician to ensure that your electrical panel has the capacity to facilitate your new electrical needs. Our professional electricians have the skills and experience you need to upgrade your electrical panel.
Mead Electrical Safety Inspections
You and your Mead family rely on your electrical system for almost every task that you undertake. The convenience that electricity provides is second to only one consideration: safety. At Titus Electrical Services, our professional electricians provide a wide range of electrical services to ensure that your family will always realize the benefits of your electrical system in the safest fashion possible.
Our experts provide electrical safety inspections to property owners. During these inspections, we will be able to ensure that your system is operating at peak performance in an extremely safe manner. After our inspection and maintenance services, you can feel confident that your Mead family is as safe as possible.
Mead Home Generator Services
At Titus Electrical Services, our Mead electricians believe that every family home and business should have reliable electricity at all times. This includes when major power outages strike the area. Our professional electricians provide a wide range of home generator services.
During our home generator installations , our experts will asses the layout of your property, the critical appliances that your family needs, and your emergency electrical goals to determine which type of generator will best fulfill all of your needs. We install both portable and standby generators. Our electricians also are adept at working with transfer switches that can maximize the convenience and performance of your new home generator.