Northglenn Electricians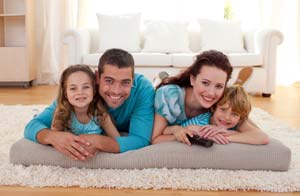 You and your family rely on your home for comfort and security, and your electrical system is one of the things that allows your home to provide you with those things. You rely on your electrical system on a daily basis and, in one way or another, for almost every single task you perform regularly, so keeping it in excellent condition is a major priority. When you need to have your Northglenn home's electrical system worked on in any way, it's very important that you hire a professional electrician you know you can depend on for a quality job.
At Titus Electrical Services, our professional electricians are all licensed, trained, and extensively experienced, so we can guarantee you'll receive high quality workmanship and professional customer service when you hire us. We know how important it is to you to have an electrical system that is reliable, efficient, and safe, so we always work to keep it in the best condition possible. Whether you need regular maintenance or intensive repairs, we'll always be ready and eager to tackle the job.
Call us with any questions you have about our services, or to schedule your appointment, and we'll be looking forward to working with you.
Electrical Safety Inspections in Northglenn
Keeping your electrical system in great condition is a major priority to you as a homeowner. Not only do you need reliable electricity at all times, but it's also important to make sure that it's completely safe. Faulty electrical wiring is one of the leading causes of house fires in the US, and any problems with your Northglenn home's electrical system can also lead to shocks or even electrocution.
Whether you're wiring isn't up-to-date, your electrical panel needs to be replaced, or any other part of your electrical system isn't safe for use, it's very important that you have electrical safety inspections performed regularly on your Louisville home to find and repair these problems.
Our professionals also recommend that you have any home you're buying, selling, or preparing to be rented inspected.
Northglenn Wiring Repairs and Aluminum Replacement
Wiring is crucial to the functioning of your electrical system. Any time there are any problems with your electrical wiring, many problems will develop throughout your home and its electrical system. Our professional electricians have the knowledge and experience to ensure that your Northglenn home's electrical wiring is in great condition.
If you have aluminum wiring in your home, it's very likely that either all or part of it will need to be replaced. Aluminum wiring is very inefficient, and it can also be extremely dangerous. Call our professional electricians to have your home's wiring system inspected, and we'll do whatever it takes to make sure that it's as functional and efficient as possible.
Northglenn Electrical Repairs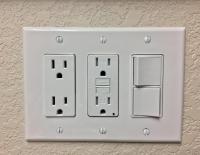 Whenever you have any electrical issues within your Northglenn home, it is absolutely imperative that you hire a professionally licensed electrician to conduct the repairs. At Titus Electrical Services, our Northglenn electricians have the ability to repair all aspects of your residential electrical system from wiring and panels to lighting and appliances. Our repair services ensure that your electrical system operates in the best and safest fashion.
Northglenn Panel Upgrades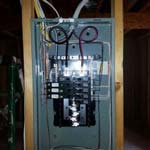 There are many signs that can indicate that you need to need to upgrade your Northglenn electrical panel. If you have an older home, your electrical panel may not be suited to the increased amount of energy our homes now use. As such, you may experience flickering lights, blown fuses, tripped breakers, or other inconveniences.