Qualified Henderson Electricians For All Your Electrical Needs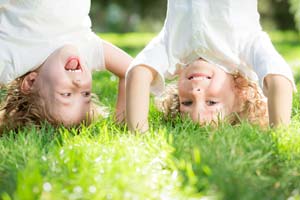 Our homes and businesses run on electricity all day, every day. Electricity powers our lives and empowers us to be productive all day, then provides us plenty of light and entertainment to relax in the evenings. Because it is so integral to our daily lives, it can be easy to take it for granted. However, if something goes wrong with your electrical system inside your home or business, it can bring your whole day to a standstill. Worse, electrical problems are hazardous and can lead to electrical shock or fire. If your Henderson, Colorado home or business needs electrical services, stay safe and hire the professionals at Titus Electrical Services to take expertly care of all your electrical needs.
Our qualified Henderson electricians offer a full range of services, so you can be sure that we can help with whatever electrical needs you may have, from electrical services to new home construction to home rewiring and electrical panel upgrades, and everything in between. Whatever it is that you need, our friendly and knowledgeable team is prepared and eager to help you. At Titus Electrical Services, each of our Henderson electricians are fully licensed and trained to ensure that our superior standard of service is upheld with every job that we do. We understand how important it is to the safety of your Henderson home or business that your electrical system is working properly, so we make it a priority to ensure that yours is in top shape. If you need help from your local Henderson electrical repair specialists, contact our team at Titus Electrical Services today!
Henderson Residential Electrical Services
Your home is your sanctuary, a place to unwind and feel safe and secure. However, sometimes your Henderson home can have hidden danger lurking in the walls. Old wiring and other electrical problems can lead to hazardous electrical situations for your household. That is why Titus Electrical Services offers a full lineup of electrical services to make sure that your home is protected. If you want the peace of mind that comes with knowing your home's electrical system is in good shape, we offer electrical safety inspections for your Henderson home. If our experts find anything worrisome in the wiring your home, we offer a full range of electrical repairs, from aluminum wiring replacement to panel upgrades. If you simply want to make sure that your home is well-protected from future disasters, we can help you with surge protection, carbon monoxide detector installation, fire alarm installation, and more. Titus Electrical Services is always prepared to take care of your Henderson residential electrical service needs!
Henderson Surge Protection
Sudden electrical surges typically occur due to lightning strikes, but they can also occur from unexpected, brief interruptions in your service. Power surges can cause damage to anything that is plugged in at the time the surge occurs, from major appliance to expensive technology such as computers. Make sure your Henderson property has an extra layer of protection against power surges and have surge protection equipment professionally installed right away! You will gain peace of mind knowing that your expensive appliances and technology are protected from voltage spikes year round.
At Titus Electrical Services, our team of professional Henderson electricians is always prepared to handle any electrical inspections, installations, upgrades, or repairs to ensure that your home or business has safe access to electricity. We know that your safety and security is paramount, but we also understand that most people are on a budget. You can rest assured you will not be surprised with a high bill when we complete our work, because we offer up front pricing. What's more, we charge by the job and not by the hour, so no matter how long the job takes us, you pay exactly what we quoted you. You never have to wonder what our Henderson electrical services will cost you- we will tell you before we ever begin the work! Let us help you make sure your home is protected from dangerous electrical hazards. If your Henderson home or business needs electrical services, contact us today!