Electrical Troubleshooting Experts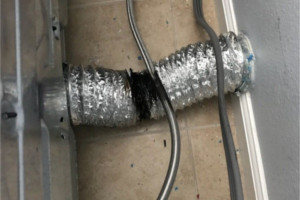 According to the Electrical Safety Foundation International, electrical fires cost $1.4 billion in property damage a year. That being said, it seems to make sense to want to protect your home or business from avoidable disaster by letting a professional electrician provide you with service.
An electrical safety inspection is meant to help locate existing issues in your wiring that could be problematic, if not addressed. Electrical troubleshooting is the method of taking symptoms and trying to identify the cause.
When you notice red flags that could mean you have an electrical problem, the time to act is now. Call Titus Electrical Services and let us give our expert feedback, make repairs, and help keep your property safe.
Catch Repairs Early With Electrical Troubleshooting
Troubleshooting is a form of problem-solving, and we're the right experts to take care of it for your electrical system. Although there are plenty of advice articles online about taking care of minor troubleshooting on your own, this is always a job that's best left to professionals.
Not only do you want to avoid taking a risk with your safety, but you also need to be confident the problem is identified and resolved correctly.
Some common issues we run into when we're taking care of electrical troubleshooting are:
Electrical Surges
Spike in Electrical Bill
Flickering Lights
Buzzing or Humming
Frequently Tripped Breakers
Light Switches Not Working
Outlets Not Working
And there are plenty more. Homeowners often make the mistake of trying to work around an existing issue, for instance, not using the outlet without power or not turning on lights that flicker. This masks the problem but doesn't eliminate it. Your household electrical system is too important and too potentially dangerous to ignore possible problems. Call us now for superior service.
How the Process Works
When you call us for troubleshooting, it's helpful if you have a description of any symptoms you've noticed. The more information that we have, the easier the resolution process will be.
From there, we track down the root of the problem and assess the current condition. In some cases, the problem may be minor, and in others, it could be more severe.
If your problem is serious or you notice a burning smell, it's a good idea to disconnect the power if you can do so carefully. Just make sure to let us know when we arrive.
The idea is to eliminate or at least minimize the damages and then rectify the problem before it becomes something much more significant. Contact us today to schedule the most effective electrical troubleshooting from a local Longmont electrician.