Dacono Electricians Servicing Residential Needs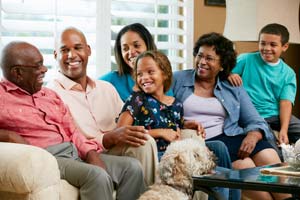 In Dacono, the number one electrical service provider is Titus Electrical Services. Our Dacono electricians have developed the knowledge, skill, and experience necessary to fulfill all of your energy needs. We install electrical appliances, upgrade electrical panels, replace faulty wiring, provide electrical safety inspections, and more. We have the ability to completely design and install an electrical system during a new construction project.
Call Titus Electrical Services today for all of your electrical needs in Dacono. Our courteous and polite staff is always available to assist you in anyway that we can. We would be happy to answer any of your questions and to schedule your appointment today.
Dacono Home Generator Services
During severe weather events, you and your family could go without power for days. Unfortunately, after a major event like this, you and your family need reliable electricity more than ever. At Titus Electrical Services, our professional electricians provide a wide range of services to ensure that you always have power even during the most severe outages. Our electrical contractors can install portable and standby generators at your Dacono property. We can also install transfer switches that will automatically start your generator system at the beginning of a power outage.
Panel Upgrade Services in Dacono
The electrical panel within your Dacono property is perhaps the most important fixture of your electrical system. In order to have a safe, functional, efficient, and reliable electrical system, the panel must be able to accommodate your power needs. If your fuses or circuits fail often or if you are living in an older home, it may be time for a panel upgrade.
At Titus Electrical Services, our electricians have conducted countless panel upgrades in the local area. If you are having any major electrical problems or if your electrical panel looks like it is degrading, our experts can assess you current system to determine if you would benefit from a panel upgrade.. Whenever you conduct a substantial electrical appliance installation or room addition, you should hire our experts to determine if a panel upgrade will maximize the performance of your more intensive electrical system.
Electrical Services in Dacono
At Titus Electrical Services, our Dacono electricians are exceptionally adept at providing electrical services. Our electrical contractors strive to customize your electrical systems to the unique aspects of your Dacono business. In order to maximize the productivity of your business, you have to have the most efficient, reliable, and customized electrical system. In every electrical service we provide, we work our hardest to promote each of these aspects. As such, we can guarantee that you will be completely satisfied with our electrical services.
Recent Projects in Dacono, CO