How To Become An Electrician In Colorado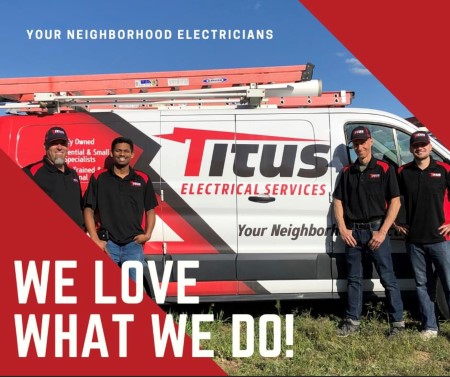 There is, and always has been, a need for more tradespeople in the United States. This is because our country's economic infrastructure is trending upwards and has been since our country was founded. Basic supply and demand rules apply: the need for more infrastructure means the need for talented individuals to work on that infrastructure. However, there is a shortage of tradespeople, especially electricians. In fact, because of this shortage, there has never been a better time to become an electrician.
The need for trade is likely due to a hidden truth. In our culture, we are taught an academic degree at a liberal arts college is the only way to get employed and receive a fair wage. This is not true. There are opportunities to become a tradesperson in less time and at a lesser cost compared to a traditional university. These opportunities are here at home in Colorado.
To help educate on the demand for trade in Colorado, our skilled electricians have created this resource to help future Longmont electricians pursue that goal. This resource describes why this is a smart, stable career choice, outlines exactly how to become an electrician in Colorado, and provides additional resources for further reading.
What Is An Electrician?
The primary job duty of an electrician is to install, maintain, and repair all electrical systems for all industries–residential, commercial, manufacturing, and otherwise. The skillset that an electrician possesses is invaluable for every industry that is undergoing new construction, and necessary for any building that needs electrical work done throughout its lifespan.
An electrician is responsible for installing, maintaining, and repairing electrical systems, which includes everything from lighting, wiring, communication lines, control systems, and so much more. Electricians not only need to have extensive knowledge of how electrical systems work but also need to have a firm understanding of the state codes that oversee electrical work. This ensures that every electrical job that is completed is up to state standards regarding both quality and safety. In some instances, as an electrician advances in their careers, they will also be able to create, read, and interpret blueprints and other technical diagrams to complete advanced electrical work for large projects.
Electricians have a vast amount of knowledge when it comes to how electrical systems function in all of the buildings that make up our cities. Electricians are one of the fastest-growing trade industries in the United States; the industry is predicted to grow in demand by 14% by the year 2024. This being the case, being an electrician can almost guarantee job security, as there will always be a need.
What Are The Benefits?
Pay - One of the most evident benefits of becoming an electrician is the pay grade. As of May 2021, as reported by the Bureau of Labor Statistics, the average wage for an electrician in the state of Colorado was $58,440, the national wage being $60,040. At Titus Electrical Services that starting wage rage for electricians is around $60,000 to $150,000 a year.
Opportunities To Advance - This massive jump in pay grade means that there is always room to advance in your career as an electrician. It is not a stagnant job where you will only earn so much for the remainder of your career. You have the choice whether you want to stay a Journeyman electrician with a starting salary of $58,000, or if you want to advance in your education to become a Master Electrician with a starting salary of $150,000. There are multiple schooling opportunities and licensure programs that will advance your status as an electrician, which means that you have the freedom to choose how much you can earn. As a Master Electrician, you can start your own company, as well, or you can choose to be employed by prominent companies in your city.
Job Security - Because the electrical industry is a rapidly growing trade, there is an almost 100% guarantee that you can find a job anywhere in the US. Colorado happens to be one of the top states for electrician work, and other major cities include Los Angeles, Houston, Chicago, Las Vegas, Minneapolis, and more. This makes electrical work an incredibly stable job choice that will greatly benefit you in the future.
Affordable Schooling - As mentioned before, trade schools are often looked over because of the false belief individuals need to go to a four-year university to obtain a job and receive a fair wage. However, trade schools are much more affordable compared to getting an academic degree at a college. Going to a technical school to be an electrician will save you both money and time, as it is a cost-efficient program that will get you done in two years or less. This primary education will jumpstart your career as an electrician, allowing you to apply for an apprenticeship, become a Residential Wireman, a Journeyman, and even a Master Electrician.
How To Become An Electrician
There are four primary steps to becoming an electrician after attaining a high school diploma or a GED.
Trade School - Technical schools generally teach you safety practices, electrical code, and manufacturer's products and training. Most schools start registration in the spring for the following school year. Students of trade schools are still eligible for certain forms of financial aid. What you are looking to get at the end of your schooling is a certificate for electrical work (Sometimes referred to as an Electrical Occupations Certificate).
Apprenticeship - Once you have your certificate, you can apply to become an apprentice. At this stage, you will select which area you want to continue training in residential, industrial, voice data, and/or video technician. As an apprentice, you're paid to learn. You can be employed while learning on the job. Again, this is the opposite of college, where you pay to learn and often go into debt during the process.
Journeyman - Once an apprentice completes his or her apprenticeship, they will be able to test to become a journeyman electrician. In Colorado, this test can be taken on the Divisions of Professions and Occupations' website. If you pass your test, you are now considered to be a journeyman electrician, which means that you can do work on your own, as long as it is following local and state licensing requirements. As a journeyman, you will have more freedom than an apprentice, but will still work under the supervision of a master electrician (if you are employed). The base salary for a journeyman electrician is $38,000, with plenty of room for growth.
Master Electrician - At this stage, you will have the knowledge and qualifications to plan, layout, and supervise electrical work. You can apply for permits, create projects, and can have apprentices and journeymen under you. To become a master electrician, you must have completed your apprenticeship, as well as 2,000 hours in your field that spans over 1 year. Then, you will apply for your license through the State electrical board of Divisions of Professions and Occupations. Master electricians have the opportunity to either work for another company or work for themselves. As stated above, the national average wage for a master electrician is $52,720.