Lighting Repair & Installation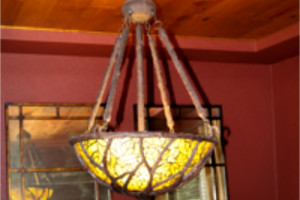 At Titus Electrical Services , our Longmont electricians have over fifty years of experience providing the local area with high quality lighting and electrical services. We are expertly skilled at lighting installations, recessed lighting, lighting repairs, and lighting retrofitting. Our electricians are here to help with your next lighting project.
Call Titus Electrical Services today if you need to hire an electrician to assist you with lighting installations , repairs, or performance improvement. Our knowledgeable staff is here to assist you in any way that we can. We would be happy to discuss your needs or prospective projects with you and to answer any questions that you may have. We can schedule your appointment today.
Lighting Installations
One of the most obvious and important aspects of your electrical system is your lighting. Adequate lighting is so important because it defines the aesthetics and functionality of our living and workspaces. At Titus Electrical Services, our electricians can help you achieve all of your lighting related goals through our high quality lighting services.
For the last fifty years, families and businesses have trusted us with all their electrical installation and repair needs. At Titus Electrical Services, we are honored each time that we are hired for a job. When you hire our professionals to install lighting for you, you can feel confident knowing that we will work our hardest to ensure your complete satisfaction.
Call Titus Electrical Services today if you need to hire a professionally licensed electrician to conduct a lighting installation project. Our polite and knowledgeable staff will be happy to help you in any way that we can. Our lighting experts can answer any questions you may have about your prospective installation project. We would love to schedule your appointment today.
Lighting Repairs
Whenever there is a problem with your lighting systems, it is important to hire a professionally licensed electrician to conduct the repairs. Our electricians have the ability to troubleshoot your lighting system to determine if it is a problem with the fixture itself or if it?s a problem with the electrical source. By identifying the specific problem that is affecting your lighting system, we can apply the exact solution that will restore optimal lighting performance to your home or business.
Track Lighting
Track lighting is a great, space-saving, versatile, and artistic way to illuminate your home or business. Essentially, track lighting is a fixture along which multiple lights can be hung to provide a customized level of light to a particular space. Along the track, lights can be angled towards unique architectural features or workspaces for superior lighting control. These gorgeous lighting fixtures are a unique way to improve any property.
Recessed Lighting
There are plenty of reasons recessed lighting has become so popular. Aside from looking sleek and stunning, it is also an ideal space saver. And, for any homeowner who likes a less cluttered look, having all these small lighting fixtures concealed in the ceiling helps make everything look more aesthetically pleasing. The important thing is to find the right team of experts to take care of helping you through the process, from start to finish.
---
Latest Lighting Projects
---
Recent Articles
GFCI Outlet Installation Safety
GFCI stands for Ground Fault Circuit Interrupter. These are safety devices used to monitor the amount of energy flowing from a power source and can be present in a breaker or an outlet. By stopping the power flowing through it, GFCIs can prevent serious, even fatal […]
3 Signs Your Home Is Due For Electrical Panel Repairs Or Replacement
Your electrical system is the heart of your Longmont home, and of the components that make up your electrical system, your electrical panel is one of the most crucial. Identifying when your current electrical panel is in need of repairs or even a replacement is important […]