Platteville Electricians Providing Exceptional Services and Solutions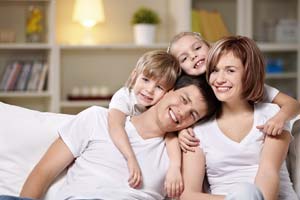 At Titus Electrical Services, our Platteville electricians understand the importance of your residential electrical systems. It is hard to imagine a task that we conduct on a daily basis that does not use electricity is some form or fashion. As a full-service electrical contractor, our goal is to ensure that every local home and business has the most reliable, customized, efficient, and safe electrical system possible.
Call us today if you need to hire a professional electrician in Platteville. We can help you with any major changes that you are making to your electrical system whether it be a simple appliance installation or complete new construction project. Our professionals have the skills to fulfill all of your electrical repair needs. We can answer any questions that you may have and schedule your appointment today.
Electrical Repairs in Platteville
In Platteville, there is no better team to handle all of your electrical repair needs than Titus Electrical Services. With over fifty years of combined experience in the electrical industry, our contractors have seen every and all problems that can affect an electrical system. Our Platteville electricians have the knowledge and skill necessary to troubleshoot your electrical system to determine the precise problem that is causing poor performance. Call us today for all of your electrical repair needs.
Platteville Lighting Installation Services
The lighting withing your Longmont home substantially impacts your family's enjoyment of your living spaces. If the lighting is insufficient, you will not be able to use the areas in the best fashion possible. If your current lights are gaudy or unsightly, the overall look of your home is negatively impacted.
At Titus Electrical Services, we specialize in customized lighting installations and lighting retrofitting. We can assess the layout of your Longmont property and provide you with expert advice as to how to achieve your lighting goals. We can also provide you with energy efficient solutions to your current lighting problems.
New Construction and Remodeling Electrical Services
Whenever you are conducting a new construction or remodeling project, it is important to hire a professionally licensed electrician to maximize the benefits of the project. At Titus Electrical Services, our Platteville electricians have a great deal of experience with new construction and remodeling electrical services. The goal of either of these projects is to improve your family's comfort and convenience within the home.
By custom designing your electrical system to your family's unique needs, you ensure that the goals of your construction or remodeling project is achieved. We can work directly with your contractor. We can install new lighting to beautify your living spaces. Our electricians can install high quality appliances that will promote your quality of life. After our remodeling electrical services, we guarantee that you will enjoy your new living areas well into the future.