Lafayette Electricians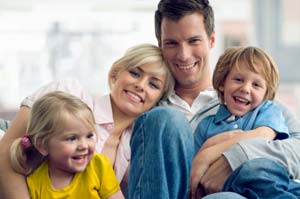 There's no more important part of your home than its electrical system. You use electricity on a daily basis and for almost every task or activity that you take part in regularly. That's why it's very important to hire a professional electrician you know you can depend on for quality service when you need any kind of electrical work performed on your Lafayette home.
All of the electricians at Titus Electrical Services are licensed, professionally trained, and extensively experienced, so we can always guarantee that we'll be able to provide you with high quality electrical work when you hire us. We understand how important a functional, efficient, and safe electrical system is to your home and to your family, so we'll always do whatever it takes to keep it in the absolute best condition possible. Whether you need an inspection or in-depth repairs, we'll always be ready and eager to tackle the job.
Give us a call today to schedule your appointment, or to ask any questions you have about the services we provide, and we'll be looking forward to assisting you.
Electrical Safety Inspections in Lafayette
As a homeowner, one of your biggest priorities is keeping your electrical system in great condition. You need it to be totally reliable, but it's also important to make sure that it's completely safe. Faulty electrical wiring is one of the leading causes of house fires in the United States, and problems with your electrical system also increase the risk of shocks and electrocutions.
If you aren't certain about the safety of your electrical system, its wiring, or your electrical panel, call our professional electricians to have an electrical safety inspection of yourLafayette home.
Our electricians also recommend that you have a safety inspection of any home that is being bought, put up for sale, or prepared to be rented. Electrical systems that have any safety issues at all can have a huge effect on the property value of a home, as well the cost of its insurance.
Lafayette Wiring Repairs and Aluminum Wiring Replacements
Your electrical systems depends on its wiring to function, and when there are any problems with your wiring, problems with the entire system will develop very quickly. Our professional electricians have the knowledge, experience, and expertise to help you ensure that your Lafayette home's electrical wiring is always in the best condition possible. We can find any parts of your wiring system that need to be repaired, and we can also let you know if any wiring replacements are necessary.
If your home is wired with aluminum, you will need to have all or part of the wiring replaced. Aluminum wiring is very inefficient, and it can also be extremely dangerous. Call our professional electricians to have your home's wiring system inspected, and we'll do whatever it takes to make sure that it's as functional and efficient as possible.
Recent Projects In Lafayette