Highly Skilled and Professional Electricians in Ft. Lupton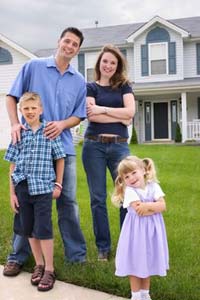 Titus Electrical Services is a family owned and operated electrical contractor company that provides exceptional services to residences in Ft. Lupton. Our electricians are professionally trained and licensed. With over fifty years of experience in the electrical industry, we have the ability to service all of your electrical repair needs and to achieve all of your electricity related goals. We seek to establish long lasting relationships with our customers so that they can always know who to trust with all of there electrical needs.
Call Titus Electrical Services today if you need to hire a professional electrician in Ft. Lupton. Our courteous and polite staff would be happy to answer any questions that you may have and to assist you in anyway that we can. We can schedule your appointment at your earliest convenience.
Electrical Repairs Performed By Ft. Lupton Experts
At Titus Electrical Services, our Ft. Lupton electricians handle all manners of electrical repairs . We specialize in repairing lighting fixtures, wiring issues, circuit failures, panel boxes, surge protector systems, and home generators. If any portion of your Ft. Lupton electrical system has been under-performing, our electricians have the ability to restore it to peak performance. We will troubleshoot your electrical system to precisely identify the issue that is causing your problems. We will then work tirelessly to repair and resolve all of your electrical problems.
Panel Upgrades Promoting Performance in Ft. Lupton
One of the most important features of your electrical system is the electrical panel. At Titus Electrical Services, our Ft. Lupton electricians have the knowledge, skill, and experience necessary to conduct panel upgrades. If your home is older, your electrical panel has fallen into disrepair, or your electrical system has been functioning poorly, your may need to upgrade your electrical panel.
Your Ft. Lupton electrical panel is responsible for ensuring that your system operates in a safe and efficient manner. Whenever you add substantially to the power load that your home requires, it is important to assess whether your current electrical panel has the capacity to handle the increased needs. At Titus Electrical Services, our panel upgrade experts can help you ensure that your current system facilitates all of your electrical needs.