The Emergency Electrical Repair Help You Need – When You Need It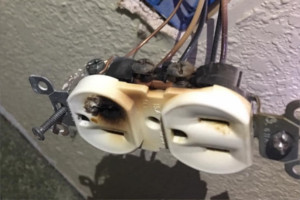 When you have electrical issues in your Longmont home, aside from the inconvenience, those issues could put you and your entire family at risk. An electrical problem can develop into a house fire, that's why, when you need emergency electrical repair, you need to call the Longmont expert electricians at Titus Electrical Services today.
When you have flickering lights or random power outages in your home, and you're not sure if it qualifies as an emergency, give us a call. Our elite electricians can come out and perform an electrical safety inspection to make sure your home electrical system is running as it should and repair it if it's not.
Electrical services we offer to give you peace of mind:
Electrical Troubleshooting
Generator Repair
Electrical Panel Upgrades
Lighting Repairs
Surge Protection
Plus, much more!
When To Call For Emergency Electrical Repair
There's an unidentified "burning" smell in your home.
A circuit breaker that trips repeatedly.
Flickering lights.
An electrical outlet or switch that is hot when you touch it.
Random power loss.
"Buzzing" noises that emanate from an outlet.
If you have any of these issues, don't hesitate to call your local Longmont electricians for emergency electrical repair today!