Superior Westminster Residential Electrical Services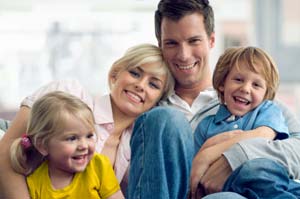 There are plenty of good reasons why Titus Electrical Services is considered the local leader among Westminster electricians. We're an established family-owned and operated business dedicated to customer satisfaction.
There's no room for error when it comes to taking care of electrical services. That also means avoiding companies that cut corners to save money.
Safety is the top priority for electrical work, and you need a professional who is committed to providing that. When you need service for your Westminster home, give our experts a call.
Home Protection Starts With Electrical Safety Inspections
One of the most invaluable tools available for protecting families is one that not enough Westminster homeowners take advantage of, and that's an electrical safety inspection. There are times when this service is a must, but you don't have to wait until then to schedule yours.
When you're buying or selling a home, you need an electrical safety inspection. If you're adding a major appliance or planning on remodeling, these are other examples of when this service is necessary.
Also, once your home reaches the 40-year-old mark, you should have one conducted regularly. Some examples of the benefits of this type of inspections carried out by an expert include:
Identifying fuses or breakers that are overloaded and could lead to fire
Locating areas of concern causes by previous shoddy electrical work or mistakes in the work from a contractor or DIY work
Determining ways to make your electrical system more energy-efficient so you can have a greener household and save money on utility costs
Finding outdated electrical systems, like knob-and-tube, that may have been missed with a general house inspection
Complying with homeowners insurance requirements in order to obtain or maintain coverage
Of course, the number one reason and top benefit of scheduling an electrical safety inspection with us is your peace of mind. Rest easy knowing that your household is protected from an elevated risk of electrical-related incidents.
Getting the Quality Service That You Deserve
At Titus Electrical Services, the safety of our customers and technicians ranks as the top priority. With over five decades of combined experience in the industry, you can feel confident that you've chosen us.
We aim to build long-lasting working relationships with our clients. It's important that locals know who they can turn to for work that's:
High-quality
Safe
Provides Home Comfort
Customer-focused
Energy-efficient
There's no good reason to take chances when it comes to the level of quality work you receive for your electrical system. Call us today and schedule your Westminster electrical services.