Lighting Installations Conducted By Longmont Electricians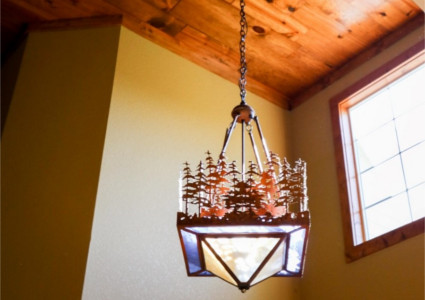 One of the most obvious and important aspects of your electrical system is your lighting. Adequate lighting is so important because it defines the aesthetics and functionality of our living and workspaces. At Titus Electrical Services, our Longmont electricians can help you achieve all of your lighting related goals through our high quality lighting services.
For the last fifty years, Longmont families and businesses have trusted us with all their electrical installation and repair needs. At Titus Electrical Services, we are honored each time that we are hired for a job. When you hire our professionals to install lighting for you, you can feel confident knowing that we will work our hardest to ensure your complete satisfaction.
Call Titus Electrical Services today if you need to hire a professionally licensed electrician to conduct a lighting installation project in Longmont. Our polite and knowledgeable staff will be happy to help you in any way that we can. Our lighting experts can answer any questions you may have about your prospective installation project. We would love to schedule your appointment today.
Residential Lighting Installation Services in Longmont
At Titus Electrical Services, our Longmont electricians are ready to assist you with all your residential lighting installation needs. Our professionals are adept at both interior and exterior lighting installation services. In all of our projects, we seek to ensure that your lighting operates in the safest and most efficient fashion possible.
During our residential lighting installation services, our highly skilled experts seek to achieve two goals. First, we strive to improve the aesthetics and beauty of your home. Second, our lighting installers will customize all of our services to achieve your functional goals. Whether we are installing bathroom lighting or security lighting, our electricians will stay constantly attuned to your needs. In this way, we can guarantee your complete satisfaction with the results of the project.
Lighting Installation Services in Longmont
At Titus Electrical Services, our Longmont electricians have the knowledge, skill, and experience necessary to design and install a lighting system that will enhance the productivity and profitability of your business. When you hire our team to install lighting on your property, our experts will assess the layout of your business to develop the best looking, most functional, and most efficient lighting system possible. We can design and install both interior and exterior lighting. With our help, your business will look its best.
Lighting Installation Gallery
Recent Articles
Who Is Responsible for Electric Meter Repairs and Service?
Electricity meters are essential for measuring and billing the amount of electricity used in a home or business. However, like any other equipment, meters can sometimes require repairs or service. In this blog post, we'll discuss who is responsible for electric meter repairs and service and […]
What is Whole House Surge Protection and Why Do You Need It?
Power surges can cause serious damage to your electrical devices, including computers, televisions, appliances, and more. To prevent this damage, it's important to invest in surge protection. In this blog post, we'll discuss what whole house surge protection is and why you need it. A power surge […]