The Convenience of Same Day Electricians Near Me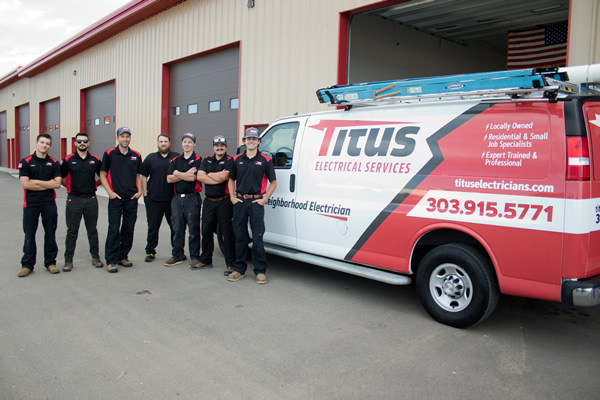 Electrical emergencies can happen at any time, leaving you in a state of panic and inconvenience. Power outage, broken appliance, or blown fuse can disrupt your routine and cause frustration. That's why having access to a same day Longmont electrician near you can be a lifesaver. In this article, we'll discuss the convenience of having a same day electrician available in your area.
Quick Response Time
One of the biggest advantages of having a same day electrician near you is their quick response time. When you're facing an electrical emergency, time is of the essence. Waiting for days to hire an electrician Longmont CO to come and fix the issue can be extremely inconvenient and even dangerous.
If you hire a same day electrician in Longmont, you can expect a quick response and timely service. We will ensure to fix your electrical issue promptly.
24/7 Availability
Electrical emergencies don't always happen during regular business hours. They can occur at any time, day or night. That's why having access to a 24/7 electrician is crucial.
A same day electrician is available 24/7 for emergencies. This can provide peace of mind and alleviate the stress of dealing with an unexpected electrical issue.
Convenience
Having a same day electrician near you also offers convenience. Instead of having to wait for days for an electrician to come from a faraway location, you can have someone come to your doorstep within a few hours. This saves you time and hassle, allowing you to get back to your daily routine as soon as possible.
No need to worry about scheduling or waiting for an appointment. Same day electricians are available when it's convenient for you.
Expertise and Experience
Titus electricians are highly skilled and experienced professionals. They have the knowledge and expertise to handle a variety of electrical issues, from minor repairs breaker box, panel upgrades, circuit breakers, flickering lights, faulty switches to major emergencies. We will safely and efficiently fix your electrical problem. This will give you peace of mind and avoid any safety risks in your electrical system.
Cost-Effective
Contrary to popular belief, same day Longmont electricians are not necessarily more expensive than regular electricians. In fact, they can often be more cost-effective. Deal with electrical problems quickly to avoid them getting worse and costing more money. Additionally, same day electricians often offer competitive pricing and may even have special deals for emergency services.
Conclusion
Having a same day electrician near you can provide convenience, peace of mind, and quick resolution to any Longmont electrical emergency. With their expertise, availability, and cost-effectiveness, they are a valuable resource for any homeowner or business owner. So next time you're facing an electrical issue, don't hesitate to search for "same day electrician near me" and get the help you need.
Contact Titus Electrical Services
We specialize in electric panel upgrades. If you are looking for an "electrician near me", or "Electrician Longmont Colorado", Titus Electrical is here to help. Our expertise in residential home electrical repair service and rewiring is vast. Reach out to us at 303-915-5771.