Warehouse Bay LED Lighting Retrofit In Longmont - Titus Electrical Services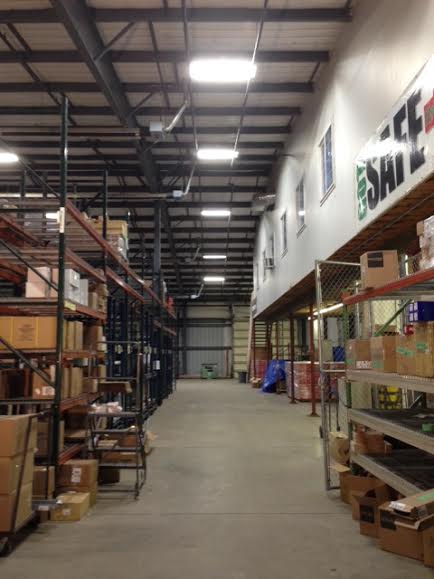 Our team of professional electrical contractors here at Titus Electrical Services were recently given an excellent opportunity to showcase some of our skills by performing a complete LED lighting retrofitting for our client's warehouse space in Longmont. Recently, our customers decided that they were tired of their older metal halide high bay lighting, and wanted to find a more energy efficient option to brighten up their warehouse space. When it comes to energy efficiency, it doesn't get any better than high efficiency LED lighting. Not only does this particular type of lighting give off a great deal of bright light to keep the space well lit, but they also do so using a fraction of the energy that our customer's old metal halide lighting required. By making this switch, our customers have not only brightened up the space inside their warehouse, but they have also help to save themselves a great deal of money every month on their energy bills.
Our customers couldn't be happier with the results of their lighting retrofit. Not only do these new LED replacements provide them with all of the bright light they need to safely and effectively operate their warehouse space, but they are able to get that light without all of the excess heat buildup from more standard lighting sources, and without the steep electrical bills that normally come along with keeping a space like this adequately lit. In addition, these new LED lights generally have a much longer lifespan than the average bulb, making them a winning choice from all angles. If you are interested alternative commercial lighting solutions in Longmont, give the team of lighting experts at Titus Electrical Services a call today.