Why You Should Consider a Whole-House Fan for Your Home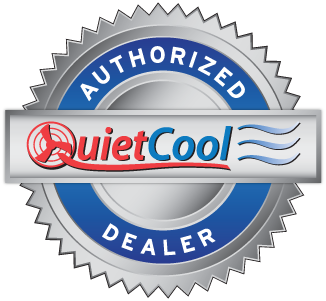 Whole-house fans have been used in some form since the 1960s, and they constitute an excellent cooling system option for households in moderate climates. A whole-house fan installation by your Longmont electrician would provide you energy savings and improved air quality.
A whole-house fan is installed in your uppermost ceiling and connected to your attic by your electrician. A successful whole-house fan installation requires air-tight insulation, sufficient ventilation, and a central location. The ventilation cooling system pulls air from outside of the house and brings it inside, generating breezes through the open windows. Because it tends to be cooler after dark, evening is the optimal time to utilize your whole-house fan. The hot air is removed from the home through the attic, causing the air in the house to be fresh and cool the next day. When properly sized by an electrician, a whole-house fan can transfer all of the air in the house every 3 to 4 minutes.
According to the American Lung Association, the air inside of a home is 2 to 5 times more polluted than the air outside. This pollution results from pet dander, germs, allergens, and chemicals. By using whole-house fans, homeowners eliminate the pollutants and germs within their house and bring in fresh air, and this air circulation helps to prevent the spread of illness within a household.
Benefits of Whole-House Fans
Easy Installation
Increased Energy Efficiency
Reduced Operating Costs
Quiet Operation
Better Indoor Air Quality
Quick Elimination of Odors
Schedule your whole-house fan installation with Titus Electrical Services. An electrician at Titus Electrical Services will install a premium QuietCool whole-house fan with excellent workmanship so that you can begin reaping the benefits of your new ventilation cooling system.