Finding Reliable 24/7 Electricians Near You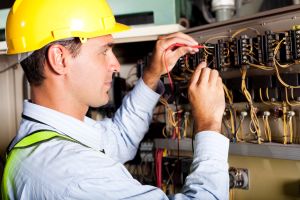 In today's fast-paced world, electrical issues can arise at any time, causing significant inconvenience and even potential safety hazards. Whether it's a power outage in the middle of the night, tripping breaker, electrical panel issues, a faulty circuit breaker that's causing your appliances to malfunction, or a sparking outlet that poses a fire risk, these electrical service repairs require immediate attention. This is where the services of a reliable 24/7 electrician near me come in handy. However, finding such an electrician near you can be a daunting task, given the plethora of options available. This article wants to make it easier for you to find the best Fort Collins electrician near you and provide practical tips and tricks to help.
Why Do You Need a 24/7 Electrician?
Before we delve into the tips, it's important to understand why you might need a 24 7 emergency electrician. Electrical emergencies are unpredictable and can occur at any time, day or night. They can disrupt your daily routine, cause damage to your property, and even pose a risk to your safety.
For example, when there is a power outage, you might not have any light or heat, your internet might stop working, and your food could go bad. A faulty circuit breaker can cause your appliances to malfunction, leading to costly repairs or replacements. A sparking outlet poses electric shock issues and can start a fire, endangering your life and property.
In such situations, having a reliable qualified electrician on call can be a lifesaver. They can quickly diagnose and fix the problem, minimizing disruption to your routine and preventing further damage. Moreover, knowing that professional help is just a phone call away can give you peace of mind.
Tip 1: Ask for Recommendations
One of the most effective ways to find a reliable electrician is by asking for recommendations from people you trust. This could be your friends, family members, neighbors, or colleagues. They can provide you with firsthand experiences and insights into the electricians they have worked with.
For instance, they can tell you about the professional electrician's punctuality, quality of work, and customer service. They can also tell you about the electrician's response time in emergencies and their ability to solve complex electrical problems and emergency electrical repairs. If someone you trust had a positive experience with a Fort Collins electrician, chances are you will too.
Tip 2: Check Online Reviews
In today's digital age, online reviews are a valuable resource when choosing a service provider. Websites like Yelp, Google, and Angie's List provide a platform for customers to share their experiences with electricians.
When checking online reviews, look for electricians with high ratings and positive feedback. Pay attention to any recurring themes or concerns mentioned in the reviews. For instance, if multiple customers complain about the electrician's tardiness or poor workmanship, it's a red flag. On the other hand, if customers praise the electrician's promptness, professionalism, and quality of work, it's a good sign.
Remember, though, that not all reviews are genuine. Be wary of reviews that are overly positive or negative, lack detail, or seem scripted.
Tip 3: Verify License and Insurance
Before hiring an electrician, it's crucial to verify their license and insurance. A licensed electrician has undergone the necessary training and passed rigorous exams to demonstrate their knowledge and skills. They are also required to adhere to the National Electrical Code and local building codes, ensuring that their work is safe and up to standard.
Insurance, on the other hand, protects you and the electrician in case of accidents or damages during the job. For instance, if the electrician gets injured while working on your property, their insurance will cover their medical expenses. Similarly, if the electrician damages your property, their insurance will cover the repair costs.
Before you hire an electrician, ask for proof of license and insurance. Any reputable electrician will be more than willing to provide this information.
Tip 4: Ask About Experience and Specializations
When contacting potential electricians, ask about their experience and specializations. Electricians can specialize in different areas, such as residential, commercial, or industrial electrical work. They can also specialize in specific tasks, such as wiring installations, electrical repairs, or electrical inspections.
If you need electrical upgrades or maintenance for your home, it's best to hire an electrician with experience in residential work. They will be familiar with the specific challenges and requirements of residential electrical systems, such as the type of wiring, the placement of outlets and switches, and the electrical load of household appliances.
Tip 5: Get Multiple Quotes
To ensure you're getting a fair price for the electrical work, it's recommended to get multiple quotes from different electricians. This will give you a better understanding of the average electrical emergency electrician cost for the job and help you avoid overpaying.
When comparing quotes, consider not only the price but also the scope of work, the materials to be used, and the estimated completion time. Keep in mind that the cheapest quote may not always be the best option. A low quote may indicate that the electrician is cutting corners, using substandard materials, or rushing the job.
Tip 6: Ask for References
Before making a final decision, ask the electrician for references from past clients. Contact these references and ask about their experience working with the electrician. Did the electrician arrive on schedule?
Did they complete the job to their satisfaction? Did anything go wrong or were there any worries? The answers to these questions will give you a better idea of the electrician's professionalism, work ethic, and reliability.
Tip 7: Inquire About 24/7 Availability
Since you're specifically looking for a local electrician, it's important to inquire about their availability. Ask if they offer emergency electrical repair services and how quickly they can respond to electrical emergencies. A reliable electrician should be able to provide prompt assistance whenever you need it, whether it's in the middle of the night, on a weekend, or during a holiday.
Conclusion
When asking yourself about electrical repair companies near me or a same day electricians near you doesn't have to be a difficult task. By following these tips and tricks, you can find an electrician who is not only skilled and experienced but also available whenever you need them. Remember to ask for recommendations, check online reviews, verify license and insurance, ask about experience and specializations, get multiple quotes, ask for references, and inquire about 24/7 availability. With these steps, you'll be well on your way to finding the best electrician for your electrical upgrades and maintenance needs.
Before hiring an electrician, make sure to ask for proof of license and insurance.