Electrical Safety Tips To Protect Your Home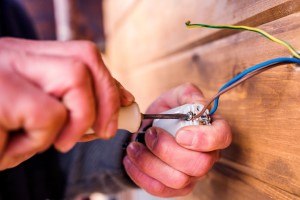 Now that fall is finally here, most homeowners are taking a bit of time to enjoy the many different things this season has to offer. With so much to do this fall, it can be easy to forget about some of the other aspects of your home that could benefit from some attention, and your electrical system is chief among them. Your electrical system is easily one of the most essential elements of your home and ensuring that your system has what it needs to continue powering your home safely and efficiently is essential, especially during this time of year. To help you with this, our team of skilled Longmont electricians has taken the time to put together this short list of helpful electrical tips you can follow to improve the safety of your home this fall and beyond.
Get An Electrical Safety Inspection
With the holidays fast approaching, it means that holiday decorating is soon going to become a bit more prevalent. If you're one of the many homeowners out there who loves to break out the lights and other decorations for your home during the fall and winter seasons, one of the most important things you can do for your home this fall is to invest in an electrical safety inspection. Holiday lighting and decorations can drastically increase the electrical load on your system, and if your system is older or already near its limit, this could lead to a dangerous situation. To make sure that your home is ready for the increased electrical load, have a professional come out and give your home an electrical safety inspection to ensure your electrical system is up to the task.
Install GFCI Outlets
While most homes already have GFCI outlets installed, many older homes, or homes that have older electrical systems some times don't, and this can be somewhat problematic. GFCI outlets are absolutely vital for any outlets that are going to be near water of any kind, particularly in the case of your bathrooms, kitchen, and any outdoor outlets around your home. Since you're likely going to be making heavy use of all three of these over the course of the coming holidays, now is the time to take stock and be sure that you have GFCI outlets in place. If you don't, it might be a good time to have them installed.
Outdoor Lighting Installation
As we get deeper into fall, and eventually winter, daylight hours are going to become shorter and shorter, and if you have friends or family that are going to be visiting you more frequently this holiday season, now might be the time to enhance the safety of your outdoor areas a bit by installing new outdoor lighting. Not only will outdoor lighting make it easier and safer to traverse your walkways and outdoor areas in general, but it can also be a great deterrent to any would-be criminals that might consider your home as a target if you're planning on going out of town anytime in the coming season.