How to Choose the Best Home Generator for Your Longmont Property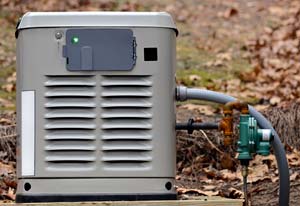 During emergencies and significant weather events, it is important to have a reliable backup electricity supply for your Longmont home. During these times of strife, having a reliable home generator can be the difference between your family suffering greatly or your family easily recovering from a difficult situation. Whenever you consider installing a home generator, you should consult with a professional electrician in order to ensure that you make the best choice for your property.
In Longmont, the electricians at Titus Electrical Services have over fifty years of combined experience in the electrical industry. They have helped Longmont residents install countless home generators. They have graciously provided the following basic guide to deciding which home generator system will work best for you and your family.
Two Types of Home Generators
There are two general types of home generators that are available to Longmont residents: portable and standby. Portable generators are generally gas-powered options that plug directly into appliances or into a subpanel. In contrast, standby generators are generally powered by a utility in your how like natural gas or propane. Instead of having to plug them in and starting them, standby home generators will start automatically whenever a power outage occurs.
The expert Longmont electricians at Titus Electrical Services can help you determine which type of home generator is best for your property. Depending on the current layout of your property, the amount of money you want to spend, and your emergency energy needs, one home generator system type will be preferable to the other.
Different Generators Can Accommodate Different Power Needs
After you determine which type of home generator to install at your Longmont property, you must make the right choices as to the size of the generator to install. Essentially, you need to determine which portions of your home electrical system that you want to keep running during a power outage. This will in large part determine the size or wattage you need when it comes to your home generator.
You can start by walking through you house and making a list of all the appliances that you would like to provide power to in case of an outage. These appliances will have labels on them that indicate the wattage necessary to keep them running. Often your refrigerator, freezers, well pumps, and sump pumps are the most critical systems to keep online. The following is a rough estimate of wattage needs for standard appliances:
Microwave 600 to 1200 watts
Freezer 500 to 1200 watts
Refrigerator 700 to 12000 watts
Sump Pump 800 watts
Television 300 watts
Laptop 250 watts
Air Conditioner 1500 watts