A Comprehensive Guide to Qualities of a Good Electrician?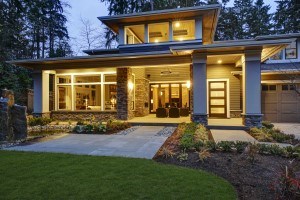 Choosing the right electrician for your home or business is crucial to ensure the safety and functionality of your electrical system. But what are the qualities of a good electrician? In this blog post, we'll discuss the essential qualities that make a professional electrician stand out from the rest.
Well Educated
A good electrician should be well-educated and have the necessary credentials to perform electrical work safely and correctly. They should have a solid understanding of electrical theory and be able to interpret electrical schematics and blueprints. Additionally, they should be up-to-date with the latest electrical codes and regulations.
Specialize in One or Two Specific Areas
A good electrician should specialize in one or two specific areas of electrical work. This allows them to develop a deep understanding of those areas and become experts in their field. Whether it's residential, commercial, or industrial electrical work, a good electrician should have the necessary skills and experience to perform the job at hand.
Clear Thinkers
Electrical work requires a high level of problem-solving and critical thinking skills. A good electrician should be able to think clearly and logically to troubleshoot problems and find solutions. They should have excellent attention to detail and be able to anticipate potential issues before they arise.
Team Players
A good electrician should be a team player and work well with others. Whether they're working with other electricians, contractors, or homeowners, they should be able to communicate effectively and collaborate to complete the job efficiently and safely.
Flexible with Their Work Hours
Electrical work often requires flexibility in work hours, especially when working on emergency repairs or installations. A good electrician should be willing to work outside of regular business hours to meet the needs of their clients.
Conclusion
In conclusion, a good electrician should be well-educated, specialize in one or two specific areas, be clear thinkers, team players, and flexible with their work hours. At Titus Electrical Services, we pride ourselves on our team of professional electricians who possess all of these qualities and more. Contact us today to learn more about our services and how we can help with your electrical needs.