Tips to Consider when Purchasing a Home Generator in Boulder, CO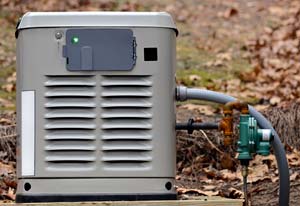 Being a homeowner will require you to be forward thinking. This means that everything in the home should be carefully considered as some can end up saving you from disaster. Boulder home generators could save your life and also protect your family from harm.
You should invest in a good home generator that allows you to maintain the safety and comfort of your home even if your local electricity supply is cut off temporarily. This can give you the upper hand when it comes to power outages.
If you think that you will have to shell out a big amount of money in order to get your hands on this piece of equipment, then think again. There are certain tips that you may use not only to find a durable home generator, but also to avoid shelling out too much money in the process.
The main thing that you have to look into as you look through Boulder home generators is the amount of load that the generator is expected to carry. If an outage occurs, you should make sure that it can fulfill the capacity of your family's daily chores.
If you have a lot of electrical equipment that will require power in case of a blackout, then make sure that you will be buying a generator that will have the capacity to generate the power that every single one of these pieces of equipment requires.
This way you'll have the capabilities to preserve your food and communicate with the outside world if there's a catastrophe outside. We often don't want to think about these things but they are certainly a reality.
The advantages of having a home generator are plentiful. There's more to owning one than just keeping the TV on or the refrigerator running. Having a home generator will provide the following advantages:
Grid switching
Keeps families safe
Appliances are always kept running
It will also be a great idea for you to learn what you can about the two main kinds of generators, and to decide which type will suit you best. There are different kinds for all different needs.
Whatever type of home generator you choose, remember that you will remain protected when there's a major storm outage or catastrophe. Your local electricians can make that happen with an installation.
You will feel a lot better knowing that your family is safe when you have a Boulder home generator installed by the electrical techs at Titus Electrical Services. We will take care of you so you can be taken care of during the next power outage.